Our story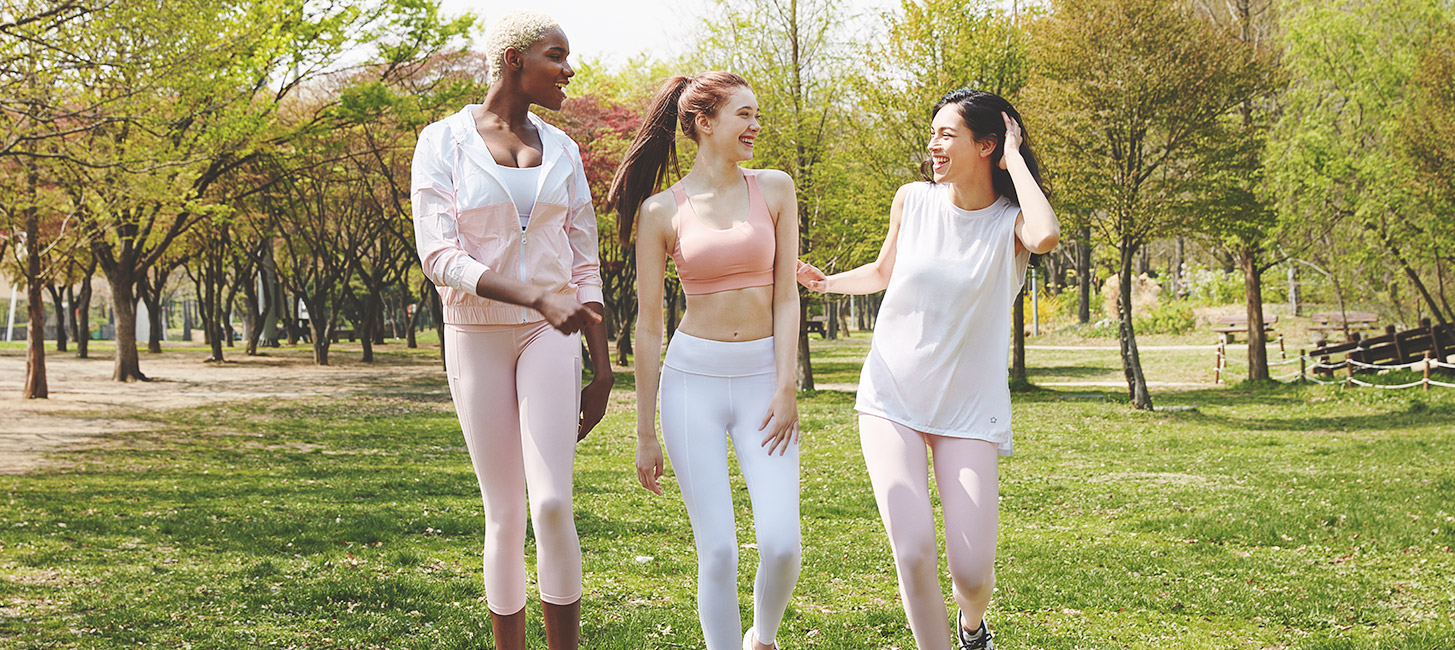 Korea No.1 Athleisure Brand
Philosophy
Mulawearis a sportswear brand that produces and distributes stylish and luxurious fitness wear. It is established to meet the needs of the people who want to be healthy through sports. With its trendy design, high-quality products, and reasonable price; it is the perfect partner to achieve a fit and healthy body.
To help everyone achieve their body goals, Mulawearstrives to produce fitness wear that is both comfortable, fashionable, and can be worn by people of any size and height with a great fit. By doing thorough research, extensive experience, and unrivaled technology, Mulawearhas become an expert in fitness wear and a strong competitive brand that sets the trend in the industry.
Mulawearcreates a new form of sportswear by combining a high-quality product, fashionable design, and long-wearing durability. The overall product embodies the emotions and values that Mulawearpursues. It has a trendy design, elegant style, sophisticated beauty, comfort, and sincerity to be your ultimate workout partner.
You can trust that Mulawearto be with you throughout your fitness journey.
BRAND STORY

Korea's longest
Yoga wear Brand,
Become the standard for.
original Korean yoga clothes.
"Who can make yoga clothes in Korea?"
When Mulawear first stepped forward in to market, most people thought that the yoga clothing business
in Korea was premature. However, rather than despairing over the surroundings, we found the possibility
in the word 'premature'. Because it's not time yet means that the time is coming.
We constantly researched the best fit and quality to fit Asians' body shape.
Instead of waiting for the right time, We decided to create the best time.
As a result of pioneering the domestic yoga apparel market, the number of latecomers with a concept similar to Mulawear
from design to marketing has increased from any moment. The beginning was simply a starter,
but after lots of trial and error, Mulawear became a pioneer who wanted to resemble even a competitor.
Currently, Mulawear is is Korea's longest-established yoga wear brand
and the standard in Korean.

Accumulated Sales
50 Million!
What's the secret of success of leggings
loved by 50 millions people?
Today, yoga wear market is currently pouring out new lines of leggings
from a single brand even before the end of one season.
Leggings products are already saturated, and as the competition gets hotter every day,
many consumers are confused which product to choose. In this situation,
Why are our leggings released many years ago steadily being sold out?
"This is because Mulawear makes the right products once they are made,
even if they take a long time and money."
From planning to launching a new product line to the sales stage
, it takes a long time from 3 months to 1 to 2 years.
All products are released under the name Mulawear. Therefore, even making one product needs
many ideas, research, and test tens of thousands of times.
However, the fact that new leggings will be released in a short time of a month or two means
the time for studying and researching the product was short.
What you see on the surface may look good, but the quality of fabric and durability would be low.
Do you know that ordinary leggings have a life span of 6 months to 1 year?
On the other hand, On the other hand, Mulawear's leggings can last up to 5-6 years bought once.
Even if we make one of our leggings, we make it properly.
All of Mula's products are sewn in with a dedicated self-developed thread that it does not break ,even if you wear it for a long time.
In addition, Mula has added special reinforcing sewing machines which others are reluctant to for its expensive cost and technology
We are proud of our perfect, long wearing durability.
Even if we get to spend a lot of time and money, our quality know-hows and details for the best products are Mula's strong competitiveness that no one can easily imitate

Athleisure is also Mulawear.
1st generation Yoga wear brand
Leap into an athleisure brand
As interest in health grows, a culture that enjoys leisurely exercise everyday has settled deep in our life
Mulawear is preparing a leap into an athleisure brand in keeping up with the current trends.
Based on our long-accumulated technology and know-how in quality, we will strive to be reborn as a brand that is loved by men and women of all ages as not only a yoga wear brand,
but also an athleisure wear maker that is worn comfortably and happily in everyday life